We are members of the UK Taekwondo Development Council which in turn is affiliated to the British Taekwondo Council recognised by Sport England as the National Governing Body for Taekwondo in Great Britain.
Inspire Taekwondo covers all aspects of Taekwondo from technical and self defence to competition. Students practice basic techniques of both hands and feet through line work and drills; they will also learn various step and free sparring techniques and Poomsae (patterns). As they develop they will have the opportunity to specialise in competition elements. Throughout a persons tuition they will be familiarised with the formal elements of courtesies and basic Korean language.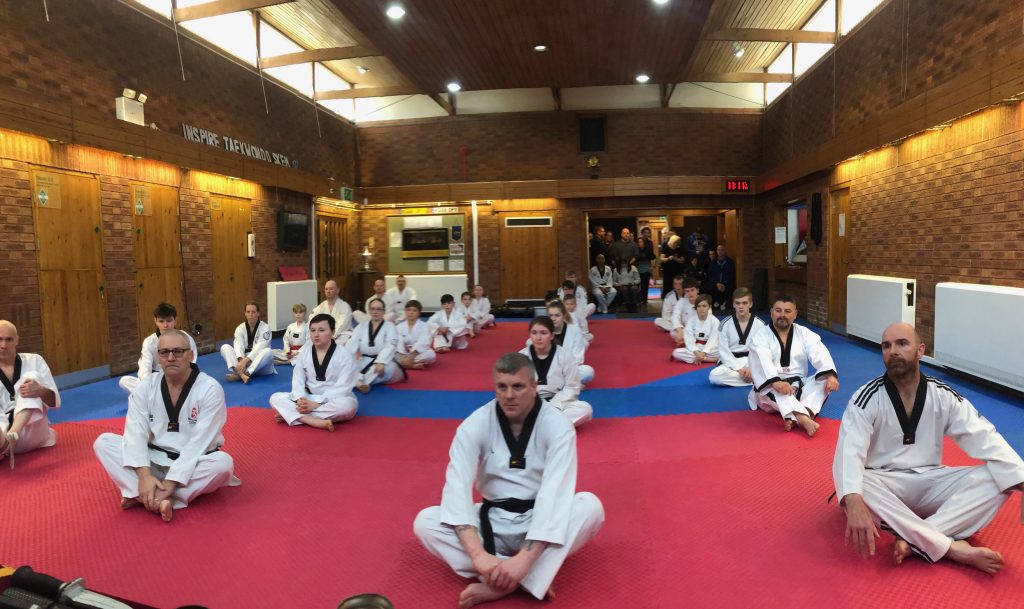 In October 2010 members of Inspire Taekwondo were part of a team that entered in to the WTF section of the 'Taekwondo International' World Championships which had over 1700 entries from over 20 countries. The whole team won medals including 2 World titles, one of which was by one of our own members.
The school instructor Master Nigel Hudson has helped fund the purchase of significant levels of equipment which includes over 5 thousand pounds worth of special jigsaw matting training and striking equipment plus a considerable amount of protective body armour for use in sparring and competition. The club has also purchased a number of sets of specialist electronic competition scoring system and software to aid realistic competition environment for those wishing to compete.
Inspire Taekwondo members are often entering competitions having some top successes
Members of all ages hare competing around the country and the medal haul continues to grow.
We compete in the same manner as seen in the Olympic games where the player wears a red or blue Hogu (chest protector), head guard, gloves, shin and forearm protectors. A score is made when the foot strikes the chest protector or head.